Granola for the bold & brave
Tasty, healthy and fresh.
What makes this granola so special? Besides the incredibly nutty flavor from whole food ingredients, we add the ancient grain teff. And to take it one step further, we bake Teffola small batch style because fresh food tastes better and is better for you.
It's that simple.

Teff isn't just our star ingredient. We grow the tiny grain on our 7th generation farm in southern Michigan and mix it with high quality vegan ingredients to make a flavorful granola.
Read more of our story here.
We support local. For us that means purchasing our ingredients from small suppliers in Michigan. They keep us going and we feel a responsibility to do the same.
When a great cook prepares food for someone they care about, you can taste the depth of flavor and feel that connection. Each batch of Teffola is handcrafted by our small but mighty team.
Our family farm is pivoting from corn and soybeans to alternative grains and seeds. The farming landscape is changing. And so are we. Learn more here.
We are so excited to announce two more Teffola flavors! Chocolate Charm will stun you with vegan chocolate, coconut, salt and vanilla. And because we've never been one to follow the crowd, Berry Burst is made with lemon and lavender food grade essential oils. They elevate that strawberry to create a beautiful harmony of summer brightness.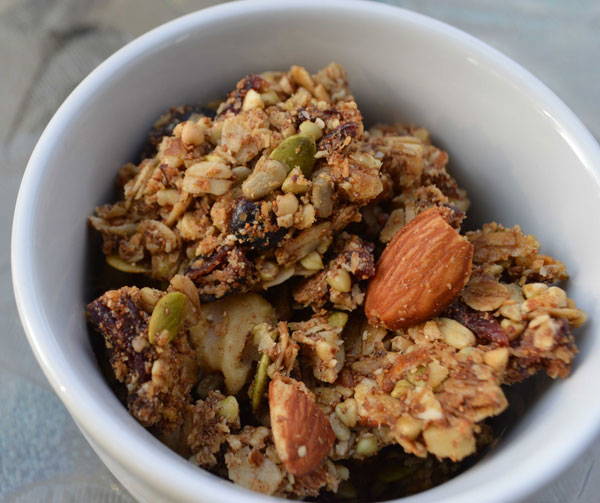 We're more than a delicious handmade granola. We're living our truth and Teffola is a reflection of that. You can taste the difference in our product because it's handmade with a range of ingredients by a small team of people. We're bold in flavor and brave in character. Not because it yields great tasting granola and helps people stay healthy. But because we've seen the effects of living this way in ourselves and our community. The bold and brave decisions we've chosen have made the world a better place.
We'll continue making that choice every day and invite you to do the same.
You are bold enough to take that leap. You're brave enough to walk away. And we'll keep doing what we're doing until everyone feels that they can.
Nearest Store
with Teffola
Interested in the
Brand Ambassador Program?