Bringing açaí bowls to hospital staff & first responders
We're thrilled to announce a unique partnership with fellow food company, The Purple Beet! These days, hospital staff are being pushed to their limits, especially in Detroit, and we knew there had to be a way to help. So we're taking the amazing açaí smoothie from The Purple Beet, topping it with Teffola and then delivering it right to the people who need it most right now.

The açaí smoothie, like Teffola, is full of whole food ingredients: berries, fig, spinach, açaí and a bit of peanut butter! Lots of nutrition for the people working so hard on the front lines of COVID-19.
Teffola and The Purple Beet are donating 25 bowls to start and inviting the community to add to our donation. We're calling this pilot initiative Bowls for the Brave because the men and women working in the ICU's and on the front line of this global pandemic are risking so much every time they walk into work.
Join us in feeding them with food, community, and hope.
To hear more from the founders of Teffola and The Purple Beet, head to our social media pages!
Facebook: TeffChef or The Purple Beet
Instagram: TeffChef or The Purple Beet
We'll be updating everyone throughout the week and going live answering more about why we're partnering - tune in to join in the fun!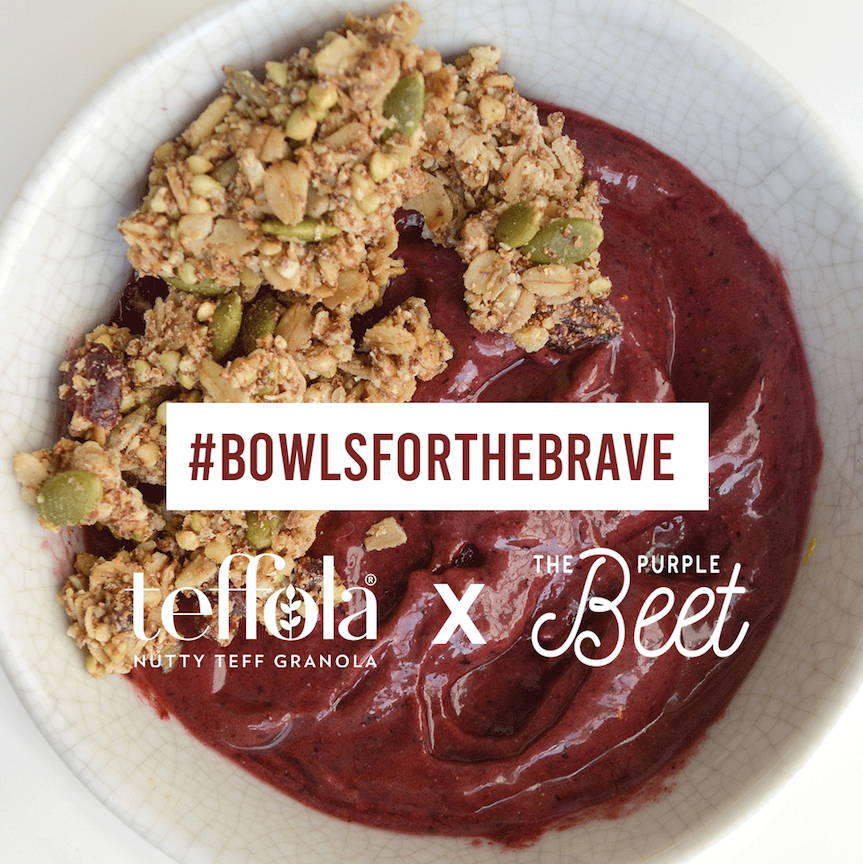 $6 = 1 bowl
$60 = 10 bowls
$150 = 25 bowls
Detroit Medical Center COVID-19 ICU
Henry Ford Macomb
Beaumont Hospital (specific location TBD)
Goal
150 Bowls
150 Bowls
400 Bowls
Drop off Date
April 24th
April 24th
Week of April 27th

Based on the overwhelming amount of support for this pilot initiative, we'll be working with more hospitals and delivering in the coming weeks! If you are interested in sponsoring a bowl drop off for a particular hospital, please reach out to us! claire[at]teneragrains.com or 517-258-2413
Sponsors & Donors
Big THANK YOU to these companies stepping forward to help in this pandemic.