We're not just another handmade granola company boasting high quality ingredients. At our roots, we're a 7th generation family farm in Michigan pivoting from corn and soybeans to alternative grains and seeds. We started growing teff in 2015 and have since experimented with oats, buckwheat and millet. Starting fall of 2020, the teff and buckwheat found in Teffola will be sourced directly from our farm!
Originally our goal was to mill teff into a flour and sell to Ethiopian restaurants for their traditional injera bread. We even got onto Amazon but the traction and buzz just wasn't there. One day, our founder put the whole teff grain into granola and loved the flavor; she called it Teffola. We started selling to friends and family then branched into farmers markets and local grocery stores. Our team is slowly growing and so is our product line but one thing won't change. Our products stand for much more than just a delicious and healthy breakfast or snack. We're about flavor from real ingredients and connection that only comes from honesty and vulnerability.
We're on a mission to be bold and brave in everything we do. On the farm, that looks like making the brave decision to step away from the traditional cash crop market towards an unknown to us market in alternative grains and seeds. It's difficult to change the mindset, business model etc when it's all you know. But we're leaning into it and learning as we go. Teffola has given us the opportunity to be bold in how we're bringing this "new" ancient grain in an approachable and delicious way.
We encourage you to live boldly and make brave choices in your life no matter how small they may seem to others. We're rooting for you while we live our mission to stay bold & brave.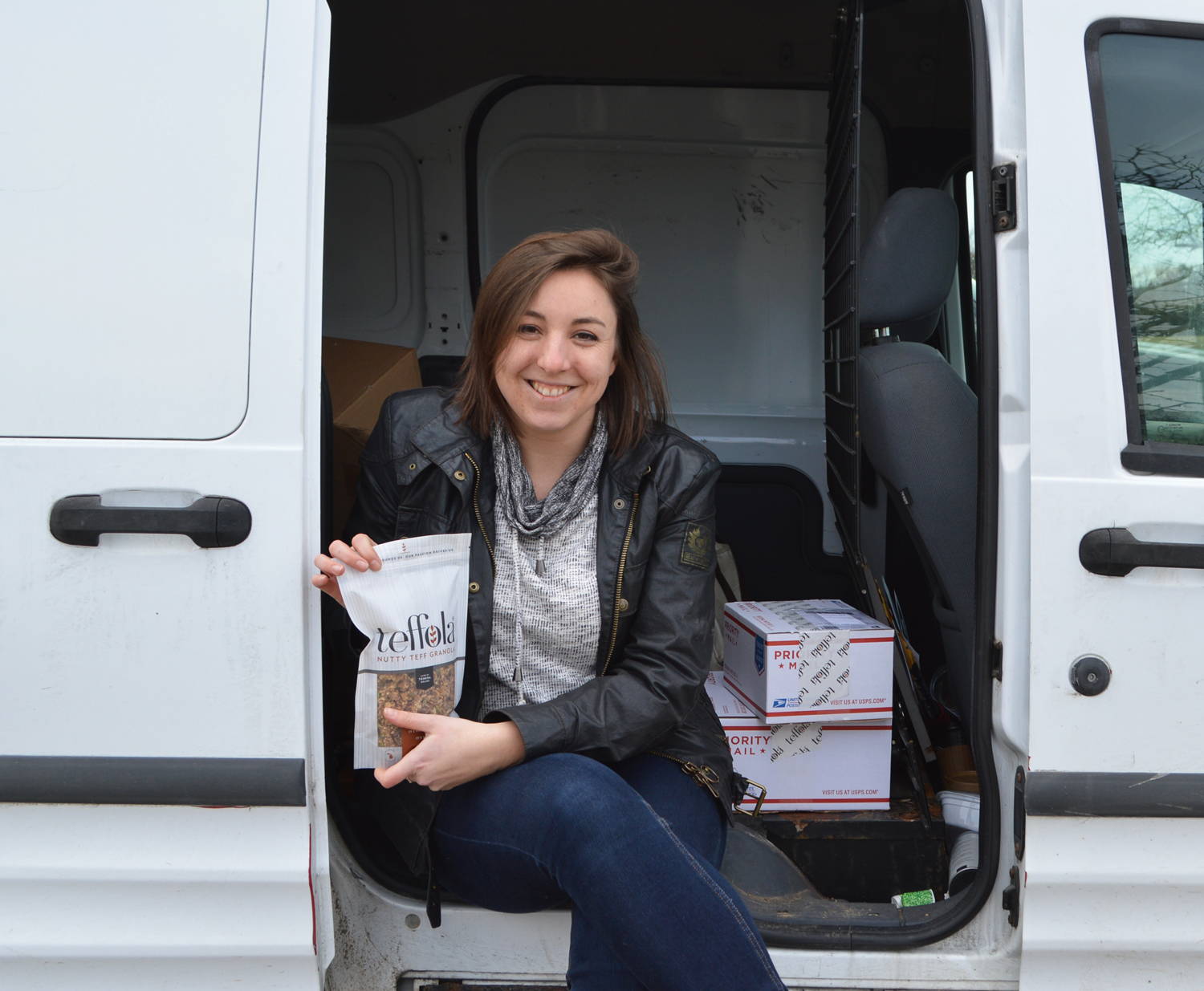 I'm Claire, the maker, baker & founder of Teffola. Building this company from the ground up has been the most rewarding experience with some incredible highs and devastating lows. The community we're fostering from Brand Ambassadors to grocery managers really started as a dream. And slowly but surely, some of the dreams are coming to life.
I hang out on Instagram stories but mostly if you're just intrigued and want to be in a supportive community that encourages and pushes you to be all that you can be, apply to be a Brand Ambassador here.